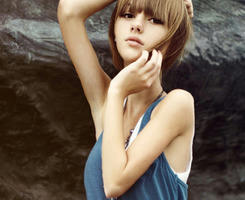 We have friends coming over shortly for dinner, and for once I'm not thinking the wine world should do a study of why people so often bring red
interactive digital signage
, want white. I got my answer(s) over to the Twitter last week after I posed that question while waiting for friends coming over shortly for dinner and worrying we might not have enough of the proper color. Of course they all showed up with fabulous bottles (prosecco, Sancerre, Saint-Bris), but after they left I took a dishwashing break to check my feed, and the responses were all logical to fascinating.
The most obvious
rental car companies
, which had never occurred to me even though we often bring red if a dinner or party will be our second or third stop of the day/night: White needs chilling. Not only that, wine stores too often stock the worst choices in the cooler; everything is always I-can't-bring-that cheap or wildly overpriced (translation: out of reach of my change purse).
But the fascinating answer was that red is perceived as better, or classier. Thank you, Barolo (or pinot grigio, for being lame).
And that echoes something a sommelier told us the other week: He would love to pair more courses with whites on the tasting menu, but diners think they're getting gypped. The good stuff is not the white stuff
Wire Hooks Display
.
PR